Blog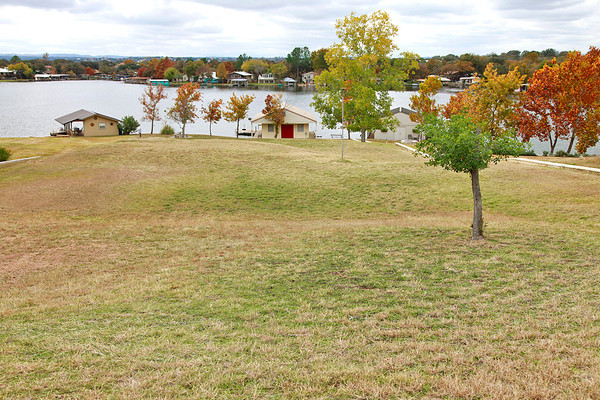 232 Green Acres is one of Lake LBJ's finest waterfront lots and is priced to sell quickly.  This large waterfront lot has over 113 feet of beautiful waterfront looking out to Emerald Cove in Granite Shoals.  There is an existing, steel constructed boat house that has an existing apartment and 1/2 bathroom.   Having this type of plumbing so close to the water is not allowed any more but it has been grandfathered and the new owner will sure appreciate this added value.  The boat house is in very good shape and has 2 wave runner ramps and an existing boat slip with electric lift; ready for immediate enjoyment!
The lot is surrounded by some of the nicest homes on Lake LBJ with multiple million dollar plus homes neighboring this property and on the same street.  Green Acres is known for its breath taking views of Lake LBJ and the Texas Hill Country and this Lake LBJ waterfront lot has nothing less than what you would expect.  The lot has very nice topography that is not to steep and offers an ideal building site close to the water but raised up enough to take advantage of the million dollar views.  There is an existing septic system on the property but buyers should do their own diligence to determine the value of this existing system.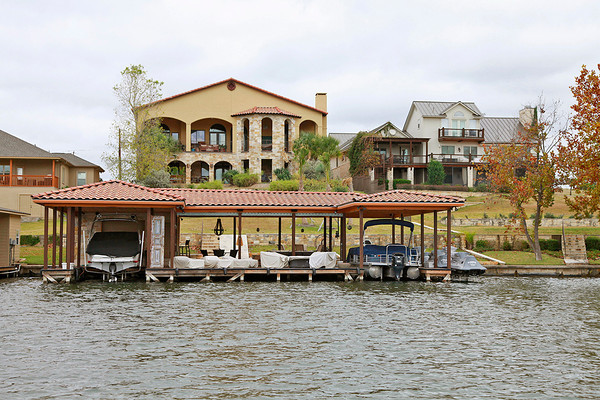 Lake LBJ has very few affordable lots left on the water and I am not sure if there will every be an opportunity to purchase one with great water for under 500k.  This prime piece of Lake LBJ real estate is ready for a new buyer and ideal for any dream home.  Similar lots in other parts of the lake would trade for $850k-$1M.  The opportunity on Lake LBJ is here!
If you would like view this incredible waterfront lot on Lake LBJ or need assistance with your Lake LBJ Real Estate Search, contact me at (512) 786-1515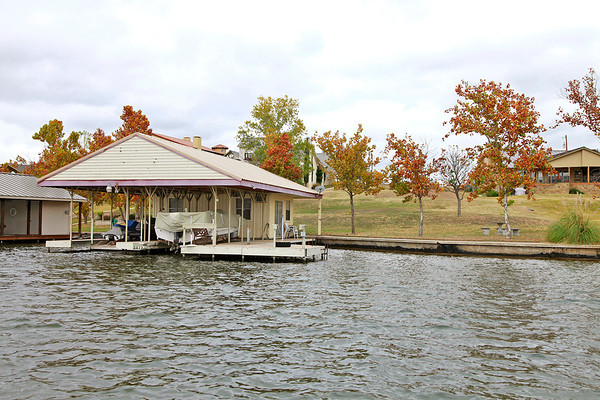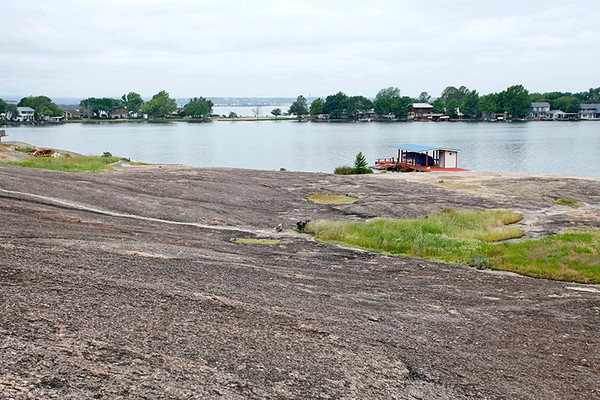 Lots 500 E and F on Hill Top are being combined to create one of the finest waterfront lots on Lake LBJ.  This 1 acre plus property has a nice gently slope to the water and sits high enough to get incredible views of Lake LBJ.  The property is part of  a large, solid granite mountain.  Most people look at the property and see it as an unlikely site for a million dollar waterfront home but think again!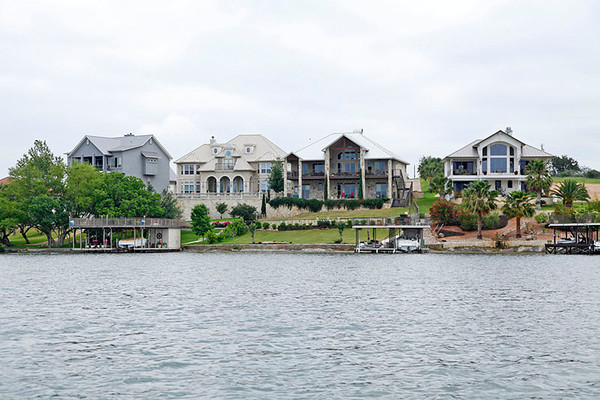 Check out these houses, built right next door to the lot that I am selling and on the same granite mountain that this property is on.  These homes range in value from $1-$3 million which makes the lot I am marketing a even sweater deal!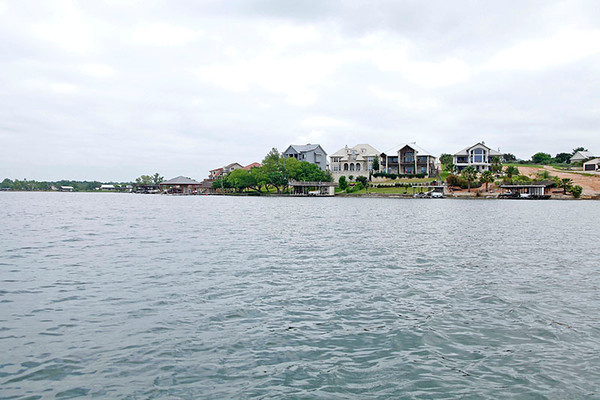 Lots 500 E and F were platted as two separate lots a few years back however the LCRA septic approval was never obtained.  As it stands, the lots are illegally plotted as two separate lots.  I have personally spoken with the necessary parties and the re-plat is a very simple procedure and costs minimal money.  We have the proper personnel on standby, ready to replat upon going under contract.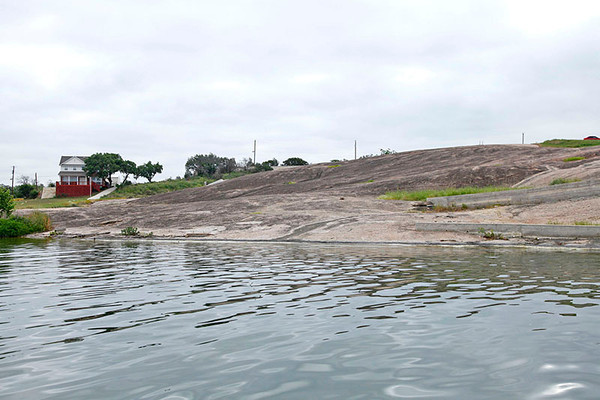 There is also an argument to be made to try and keep the lots as two separate properties and get the right LCRA approvals.  For a builder this would be a gold mine.  You would have two 55 ft lots and could build some very nice homes using that.
The asking price for both lots is 300k!  If you are interested in learning more about these lots or for assistance searching for waterfront lots on Lake LBJ, contact me at (512) 786-1515.  I look forward to hearing from you
The Carvajal Group is pleased to announce our most recent tool tell help buyers and sellers find waterfront lots on Lake LBJ. Passion drives our team to create innovative technology that allows us to connect more buyers and sellers and ultimately sell more Lake LBJ real estate.
If you are in the market for a waterfront lot on Lake LBJ or need assistance with your Lake LBJ real estate search, contact me at (512) 786-1515
Your Waterfront Address. Our Passion!